IKEA - Meatballs and Furniture
You're sitting at home fancying a trip out and you're not sure where to go. It's a weekday so you can't go and watch the football. Most of your pals are at work so you can't really do much with them now can you? Not really suitable to go for a drink on a Monday morning is it? Well, unless you're over 65 years of age and fancy a pint down the local Whetherspoon's reading your paper. What do you do with your day? This is a top tip for you. Thank me later but before you do let me explain why IKEA is the place to go.
Rev up your engine, get on the roads and drive to your local IKEA. Let me just start by saying they don't exactly need me to promote them now do they? They're a world renowned business however this should not stop you loving a cheeky visit. If you haven't heard of IKEA or know what they're about you've not lived. This is the kingdom of flat pack furniture and other items for your household. Doesn't exactly sound that thrilling when I put it like that but I can assure you this is the warehouse to be seen and the place to furnish your house.
I'm going to throw a curve ball to start with and not even mention the furniture aspect of the IKEA juggernaut. Now food is very important to me and most people. I love myself some wholesome and satisfying food and let me tell you the meatballs in this place are lush. Sounds a bit strange but let me explain to you why you're going to love these. Think about it, your energy is starting to flag because you've been browsing furniture all morning and you need a pick me up. What better than some meatballs in some taste bud tingling sauce and a cup of tea? You'll soon be raring to go and tackle the afternoon of home improvement shopping ahead. Just so you're aware they do also do other food so don't worry if you're a vegetarian or don't fancy some meatballs.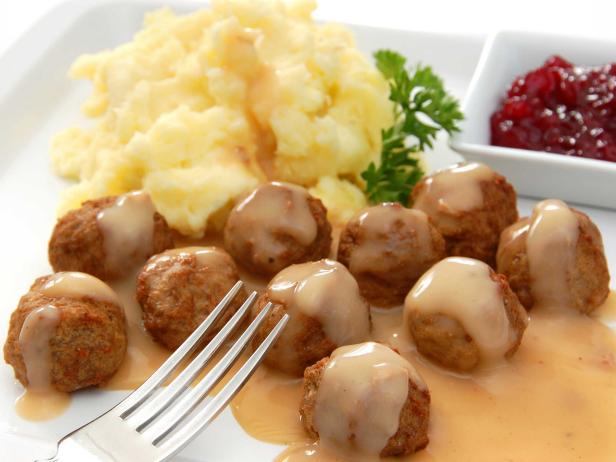 Lets move onto the main attraction. The furniture. IKEA is different than anything else out there. It's a hybrid of Argos and Next with a lot more fun thrown into the equation, I mean look at the names they come up with for everything. You're following the little yellow footsteps around looking in wonder at all the constructed bedrooms, living rooms, bathrooms and bedrooms you see. You see something you like? Jot it down on your little paper and get ready to buy it later. You can't resist either can you? Every living room you come across you plonk yourself on the sofa and imagine living in this fantasy home. Every bathroom is inspected by yourself as you think how it would look in your house. Every bed is tested for it's comfort and size. Funny thing is you'll probably never buy any of the big stuff, the heavy hitters. You'll probably walk out with some mugs, a rug and a couple of candles but man did you have fun looking at the array of furniture that they have to offer.
Let's say you buy some of the interestingly named furniture and you shove it in your car, which is easy as it's flat packed so you can fit in plenty, and take it home. Then what? This is where the manly aspect of it all comes in. You can technically see this as being DIY. You can do this with ease as well in the comfort of your home without any heavy tools. Just use the stuff they provide you and you'll be set to go. It's cheap and easy enough to build if you have enough patience. Not going to lie, you do need a lot of patience, but man do you feel a sense of pride when your slightly wonky wardrobe is erect in your bedroom. You can show off your piece of art to your other half to a hopefully impressed reaction. If not, well, you're proud of yourself and your achievements at least.
So there you go, if you're needing a day to fill then why not go to IKEA? All you need to pay for is petrol and whatever you decide is needed to spruce up your living space. Combining your travel, browsing, eating, buying and constructing time you have filled up a brilliant day with a lot of entertainment and actual productivity. Give it a go and tell me I'm wrong, I dare you. Words can barely put it into context but when you experience a trip to IKEA for yourself you'll definitely understand what I mean.